Eveline Lubbers, 31 March 2021
On Tuesday 23rd March 2021 the Court of Appeal, London quashed the convictions of  Ricky Tomlinson, Arthur Murray and the 'Shrewsbury 24.'
They walked from the court – as they have always been – innocent men, they are however victims of a political trial, and they are victims of a Government – who at the time were looking to take revenge against the trade union movement.
Paul Heron, Public Interest Law Center (PILC)
The Court of Appeal accepted new evidence, consisting of a note dated 17 September 1973 revealing that some original statements had been destroyed. Neither this note, nor the fact that statements were destroyed, was disclosed to the defence at the time of the trial.
For the second ground for the appeal, 'prejudice', PILC presented new legal arguments relating to the screening of Red Under the Bed, a TV programme highly critical of trade union organising, during the 1973 trial.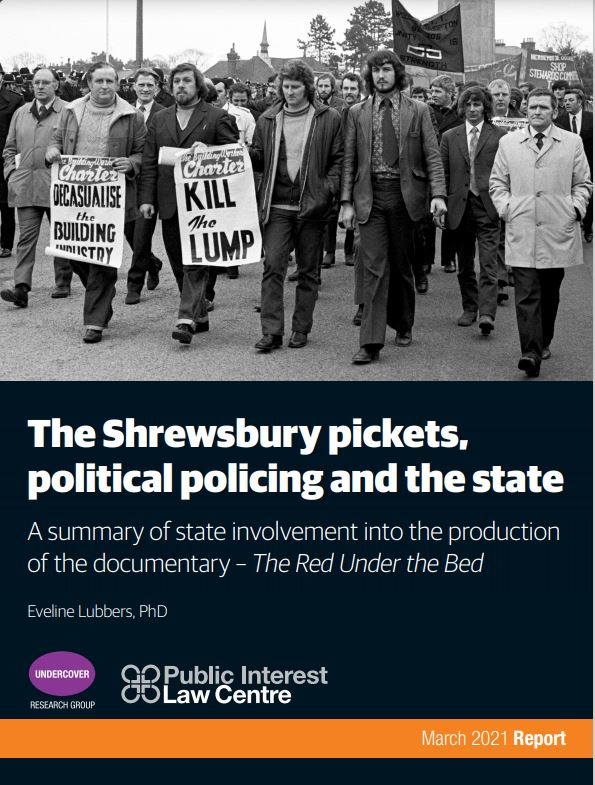 The PILC legal team for Ricky Tomlinson and Arthur Murray asked Eveline Lubbers to prepare a report for the Court to highlight the involvement of the state in putting together Red Under the Bed.
The report looks at the secret state. It examines the roles of MI5, the Foreign Office's secret propaganda unit the Industrial Research Department and its cooperation with Industrial Research and Information Services (IRIS) who created the documentary. It begins to uncover who they are, what they do, who funds them and crucially the role they played in building up a false narrative and false evidence to assist in the conviction of the Shrewsbury 24.
Summarising formerly secret files (released under the Freedom of Information Act in 2015), we discovered that the Home Office and MI5 played a larger role than has been acknowledged so far.
The Report The Shrewsbury Pickets, Political Policing and the State was launched on 31 March 2021, at an online event to celebrate the victory in court.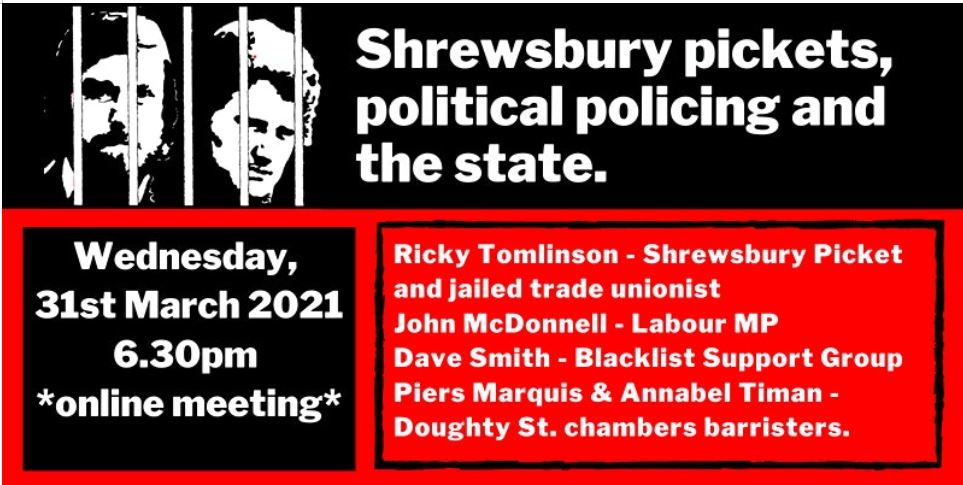 The Report is available for download, and so are the formerly secret files it is based on.